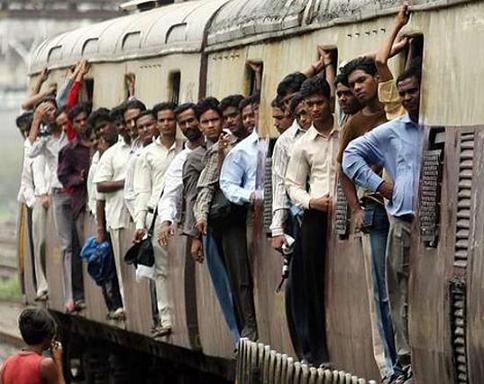 Railway Budget 2012-13 is in news ever since its introduction in the parliament more for its political ethos than the figurative nuances. Out of several unprecedented instances associated with this year's budget the outstanding ones include like the one with the highest ever plan outlay amounting to Rs. 60,100 crores., a budget replete with plans and models to revamp service with a special inclination towards safety and a railway minster being sacked immediately after proposing the budget on the floor. It has been hectic not only for Mr. Dinesh Trivedi, erstwhile Railway Minister but also for the public that seems to be more confused than ever.
Let's begin with answering a few questions – are you truly and wholly satisfied with the train journey whether it is weekly, monthly or restricted only to special occasions, do you really feel safe and protected once on board the train till you reach the destination; ever tried logging on to the official website viz. www.irctc.co.in

and was stuck up for more than usual thus making the online reservation look like an extremely dogged effort. Perhaps what hits one at this stage is the number featuring veteran actor Ashok Kumar from the movie Aashirwad (1968) that goes something like this – rail gaddi, rail gaddi, ruk ruk ruk…..a rap like song that idolizes train as an awesome entity, the chuk chuk gaddi!
If the reply to the aforesaid questions is intended to take the route of negation then perhaps this is the right time to surf through some of the key points highlighted in the budget this year. The one aspect that caused a stir and unnecessary brouhaha was the hike in fares that included AC chair car, AC 3-tier, AC 2-tier and AC first class; this also included suburban trains, mails and express trains. Let me put forth it something like this if AC- 3 fare from my hometown Allahabad to Delhi is Rs. 723 then according to the budget as was proposed by Mr. Trivedi a 10 paise per km hike would mean that the fare payable would come to around approximately Rs. 786, in other words an increase of almost 9% which would definitely vary on different routes depending upon destination and distance between stations. Indian Railways is the lifeline for this country with track stretch of 1,14,500 kilometers and connecting 7500 stations making it the fourth largest railway network in the world. In case you've already begun gloating over those wondrous stats here's the dark ugly thing waiting for you – 15,000 people lose their lives annually in India owing to railway accidents alone. Thus, 41 people a day succumb to this bizarre massacre known as
Rail Yatra
!
Do I really mind in that case paying 63 extra bucks in the name of safety for the sake of my own life? You might have guessed my riposte by now.
In case you still seem to harbor the notion of me trying to circumvent your contention in any manner especially in a bid to beat the sympathy wave that Mamta Di seems to be drowning her into, here's more grist for you. Interestingly this year's railway budget seems to draw inspiration to a large extent from the Kakodkar Committee report and Pitroda Report. A cursory glance at the findings of these reports would bring forth the dire state of our railways and the need to fasten our seatbelts for some immediate reforms.
In 'The Argumentative Indian' Nobel Prize winner Amartya Sen has rightfully drawn the loquacious habit of Indians in the right perspective. Vetting this trait from a different angle shall intimate about the importance and impact it has had over centuries. Substantive examples in this respect include lady scholar Gargi displaying feminine grit and intelligence by directing questions at Yajnavalkya in Brihadaranyaka Upanisad. Another exemplary figure in this regard is that of Draupadi whose instigation of King Yudhisthira paved way for The Mahabharata.
Needless that same ability to express it all with the flow of words and that too at the most opportune moment can avert some of the biggest disasters, our verbose ability you see! While Anil Kakodkar has not chosen to stand on rooftops and shout on top of his voice apprising every one of the pathetic state of the railways the report confirms every far-fetched dreadful thought. Our beloved Indian Railways has been criticized in the report as an organization that needs to be decentralized and improve upon its rigid hierarchical set-up, its finances need to be boosted up in all possible manners especially by moving out from the freight hike paradigm to passenger fare hike, induction of Railway Safety Authority (RSA) and recommendation to adapt an advance signaling system. Around 1,26,304 vacancies exist in critical safety categories and the Railway Recruitment Board needs to gear up to fill all those crucial job openings.
'Aapki yatra mangalmay ho' has been assured by giving the suggestion for total elimination of all level crossings whether manned or unmanned. This remarkable initiative would cost Rs. 50,000 crores and is intended to culminate within a period of 5-years. Money generation for these initiatives has been suggested by voicing the installation of a safety fund, money being poured into this fund via the safety-cess to be charged from the passengers.
It is in fact very unfortunate that every small or big thing that can be spiraled into an opiate of mass appeal readily becomes a subject of politicization. If someone out there has started swearing in the name of poverty line and the deprived class then who is going to guarantee their safety for the next decade. Agreed that we inhabit a country where people start running frenziedly towards the general compartment in order to secure a berth so much so that some don't mind leaping over the emergency window of a moving train. But then their economic status needs to be taken care of by plethora of welfare schemes instead of burdening the railways with no-fare-hike tokenism.
Similarly the Pitroda Report unveils a roadmap of modernization of Indian Railways entailing a total expenditure of around rupees 8 lakh crores. Actualization of all those in-the-pipeline ventures was thought of and perhaps this is the reason why under the ministerial tenure of Dinesh Trivedi, efforts were made to reach out to Warren Buffet. Yup! Plans were in full swing to rope in the third richest man on earth to invest in Indian Railways by hopping on to the bandwagon of railway bonds. Alas! All those futuristic designs have been sent on the back burner and the railways allowed wreathing in pain with its age old gangrene.
As far as Trivedi's successor Mukul Roy is concerned one can only snigger at his step to roll back the hike in fares. Well, politics has always enticed certain individuals more than people do and one can only hope the trend changes for better some day.